Links
There is a wonderful "Juda-ism" that states "There is no limit to what man can accomplish when he doesn't care who gets the credit." To that end, we at Jewtooth.com, have compiled a list of websites that are similar to ours in outlook and corporate philosophy. It is also said that "A treasure under your own house, no matter how valuable, is worthless unless you know it is there." We hope you will dig deep into the websites we recommend and come away with a deeper understanding of the treasure Judaism has to offer. If the links herein lead you to other sites, we make no representation as to the authenticity of what is being taught there. We encourage you to contact us with any questions and/or concerns. We can be emailed at rebbe@facebukerrebbe.com. As always, your feedback is encouraged and appreciated.
Adorama

AJudaica
Amazon
Books - All Judaica is All Judaica
Books - Feldheim
Books - Jewish Books for Every Interest!
Books - Your Jewish Library Starts Here

Create, Send & Track Emails w/Mad Mimi
Domain Names, Web Hosting and More
Go Green In Israel
Hewlett Packard
Jewish Software
Kosher Gift Baskets
Manfrotto
Manfrotto
Modest Headwear
Read the Hebrew Bible

Travel Cell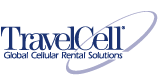 Weekly Hebrew Classes w/ the Dream Team

Your Total Jewish Shopping Experience